Some sketches from my afternoon out in Bournemouth.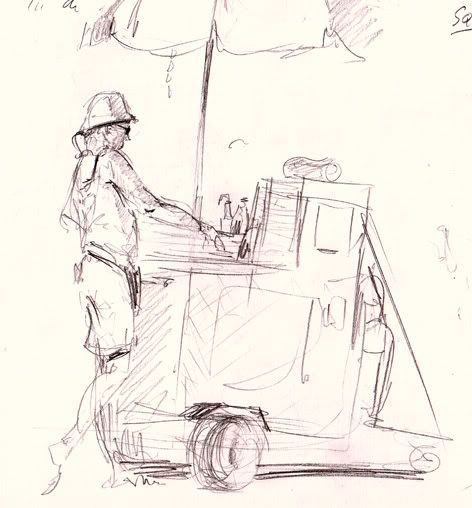 The hotdog vendor's ladyfriend. I've never spoken to her, but her hubby is very friendly.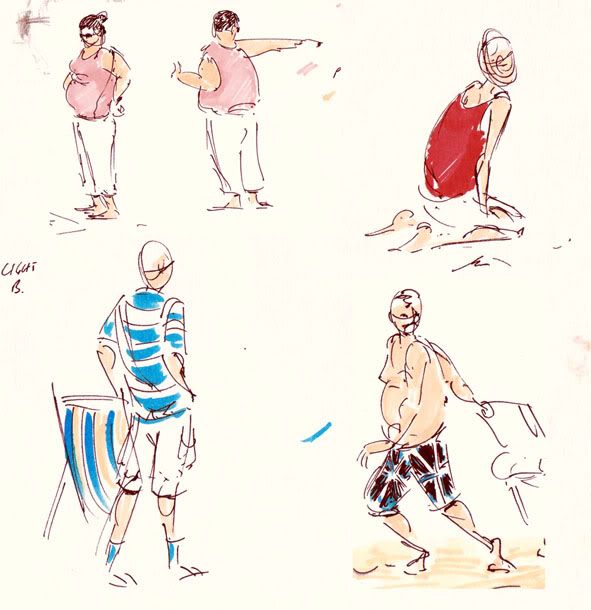 People on the beach. Why do people suddenly lose any sense of self-awareness they have, whilst on the beach? It worries me.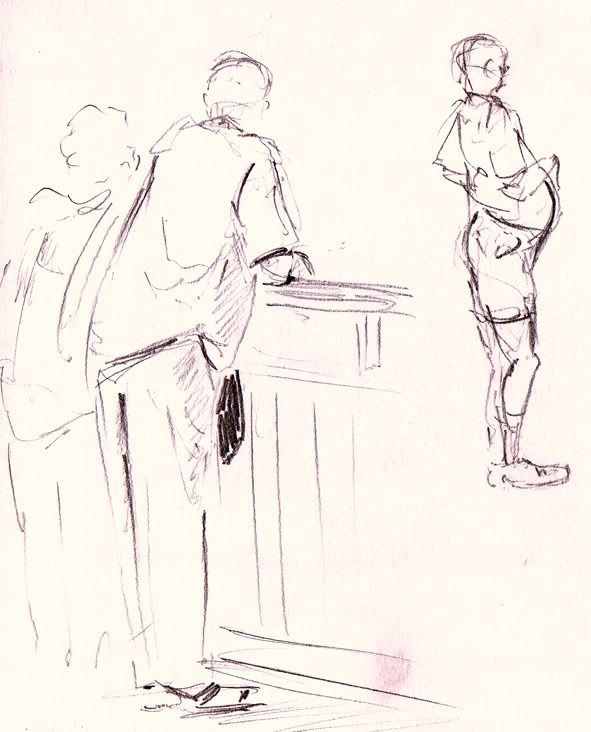 Two old folks look out to sea. The chap on the right was an odd one - he carrried himself very awkwardly, and his clothes were tight and worn haphazardly.