Here's a little drawing I did for an Illustration Challenge I set up on one of the forums I visit. The theme was 'Cock and Balls'.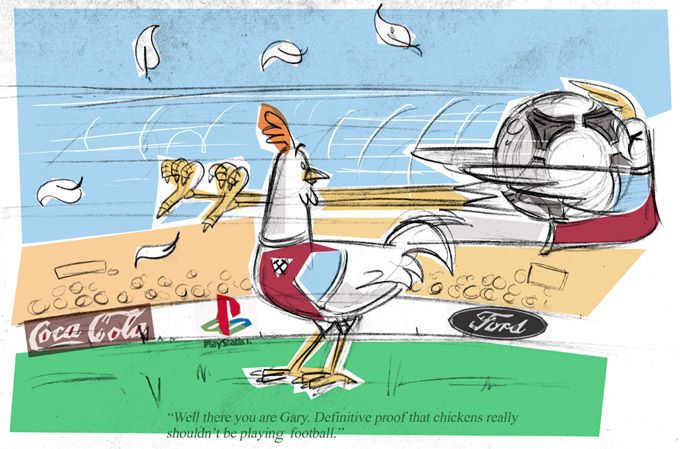 I hadn't tried anything like this before and I was quite pleased with the results. But look at the ball! No squash
or
stretch. And I call myself an animator. Disgraceful.