...got round to scanning some sketch book work from the past few months. I've been having trouble with my scanner for a while now - everything I scanned seem to just turn into a grainy mess. The black ink lines survived, but the grey brush shading seemed to disappear.
Then about 20 minutes ago, right after I'd scanned all of the above, I found the problem. It's called 'Auto tone' and it's been winding me up for over two years now. I clicked reset and shed a tear.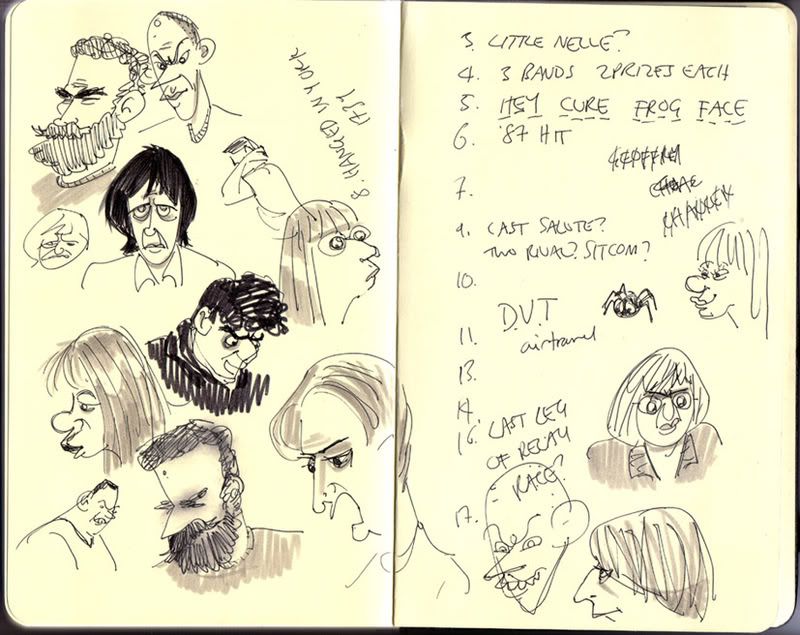 Some quiz night tomfoolery here. I always make a note of the questions because it makes me look clever.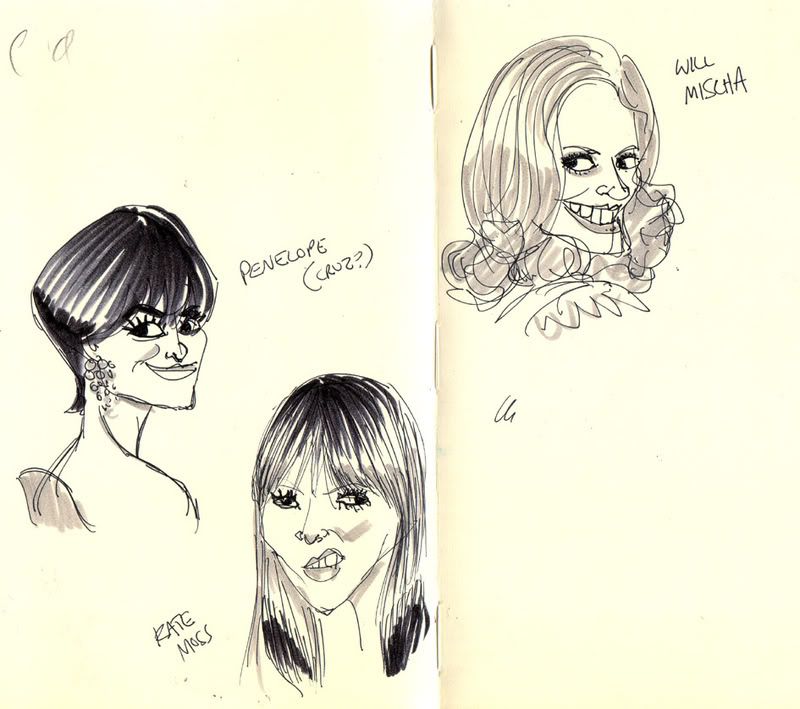 Stuck on a re-routed train from Bristol to Exeter with nothing but my crayons and a copy of daft women's magazine 'Company'.